BACKLIT STONE
When Light Meets Natural Stone
Grama Blend Lumo Backlit stone is designed to be lightweight and ultra-thin, giving architects and designers almost unlimited possibilities. Our unique patented translucent panels are incredibly light and easy to handle and install. We have removed the need to use obtrusive metal frames and brackets that are often used to support thick and very heavy stone slabs. We produce all our lightweight ultra-thin panels in our own factory which significantly reduces our production time and ensures the highest quality.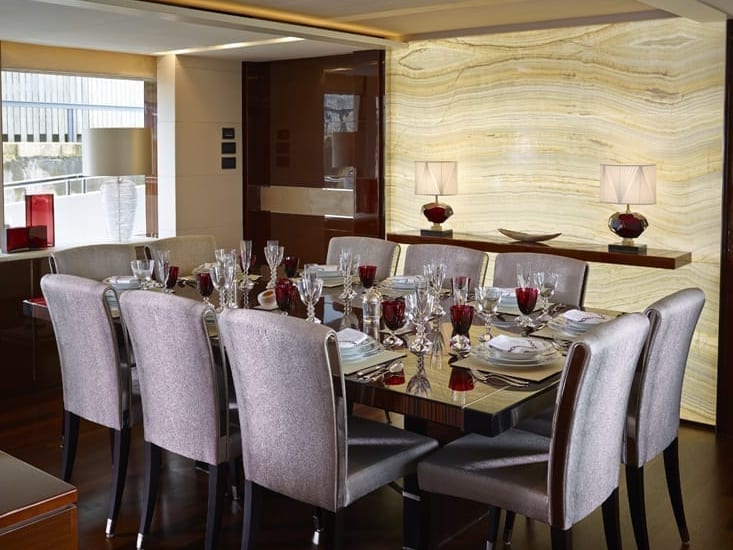 With large format, lightweight natural stone panels from Grama Blend, dreams that could not be realised with normal solid stone can become a reality.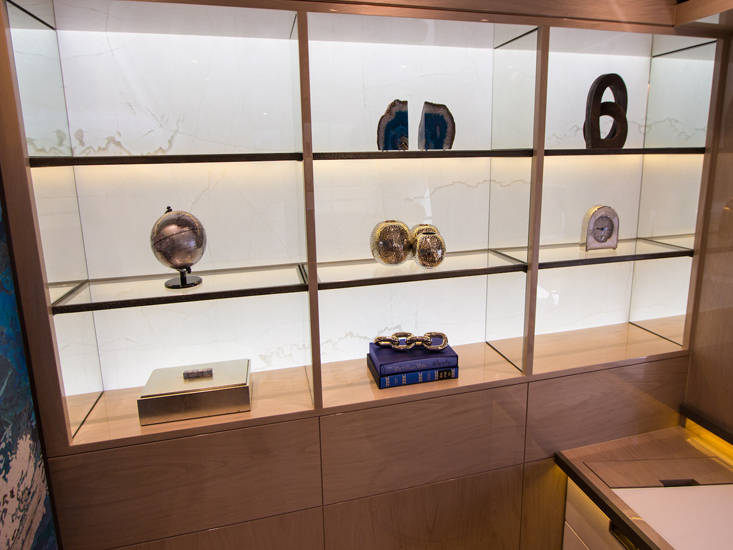 Grama Blend panels can be transformed at a touch of a button, adjusting the brightness and even Kelvin from a simple wired or wireless remote control unit.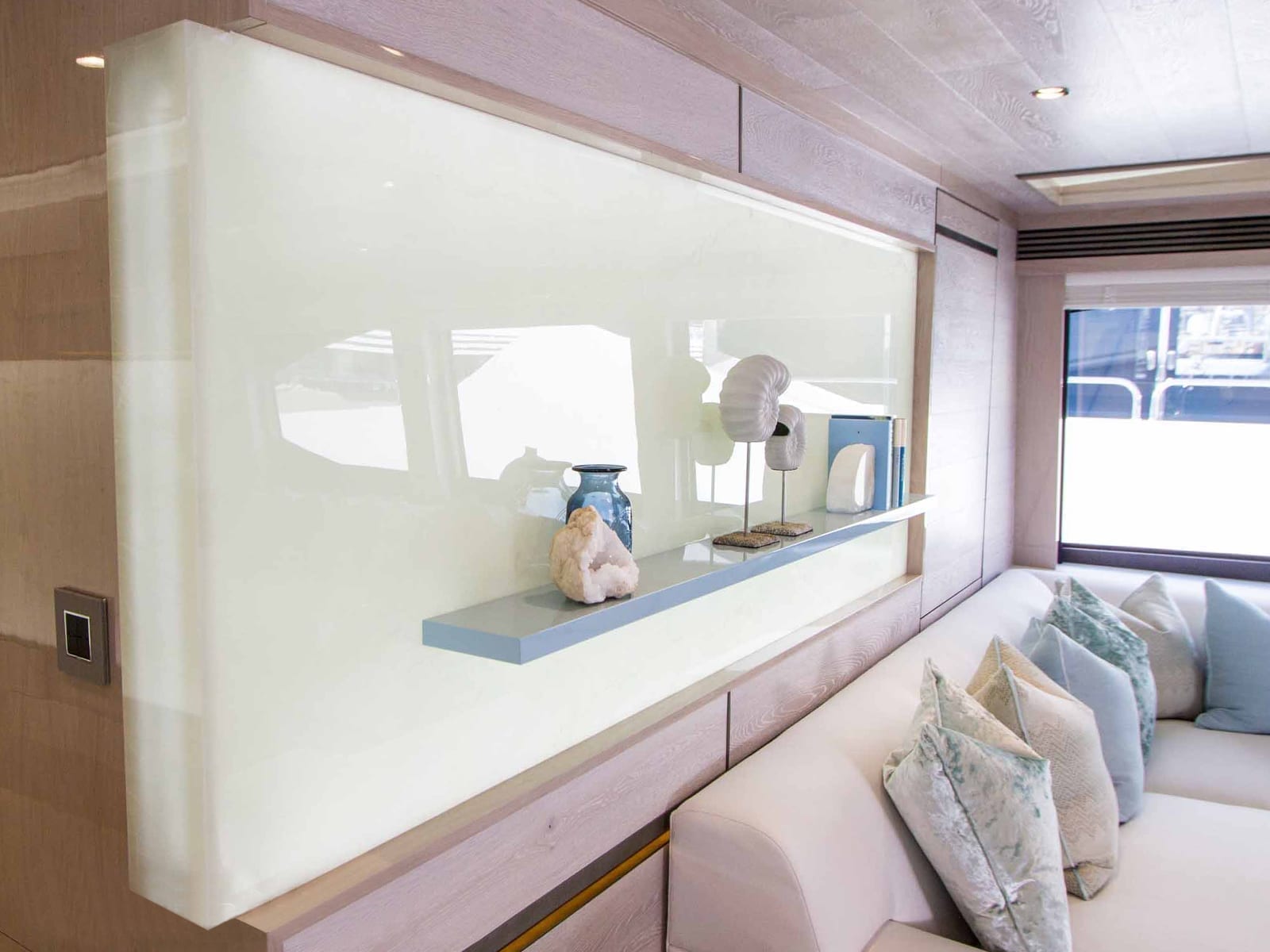 Grama Blend bespoke light panels can be created to fit with any theme or decor, from modern minimalistic to the highest of opulence and luxury.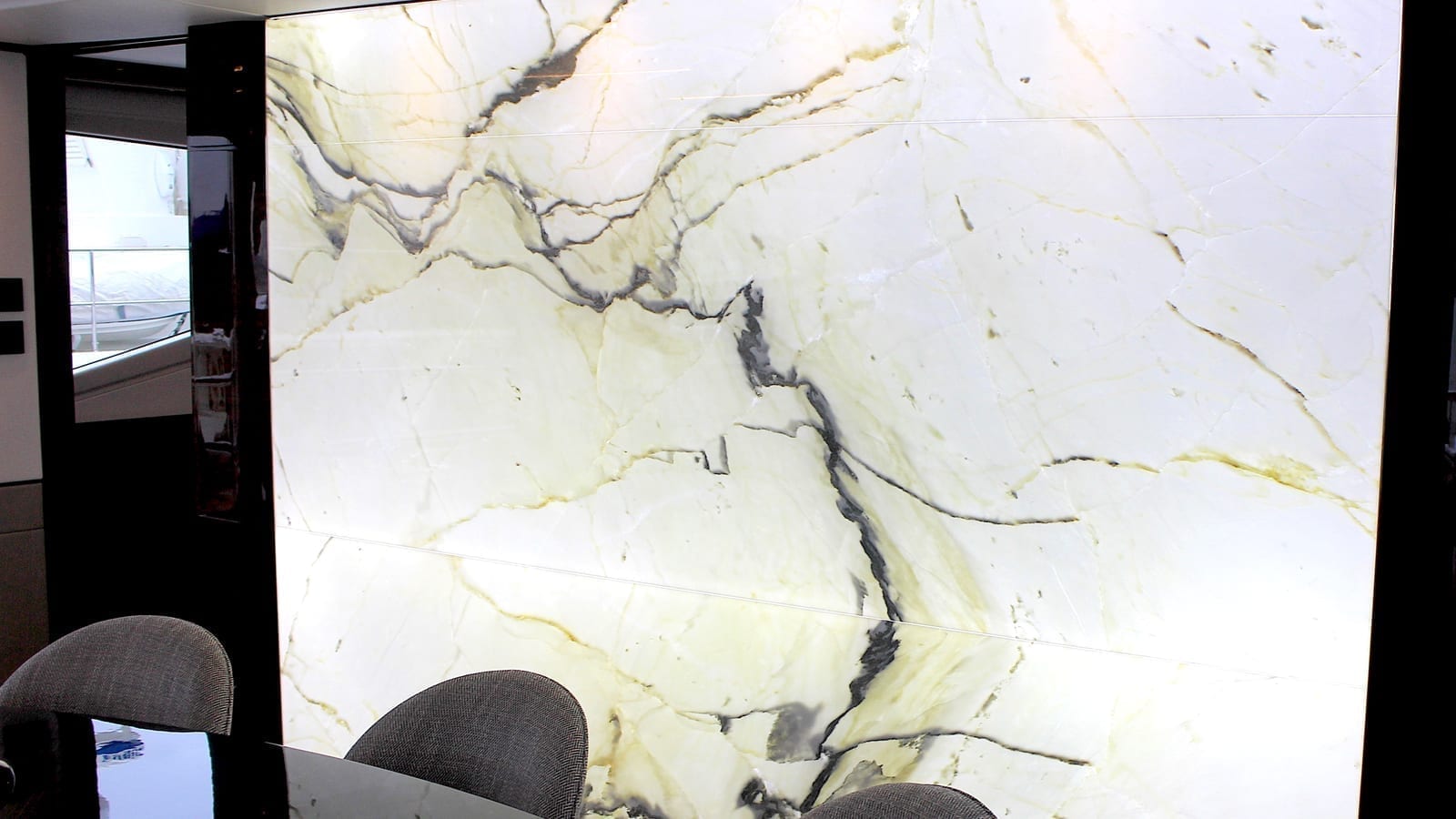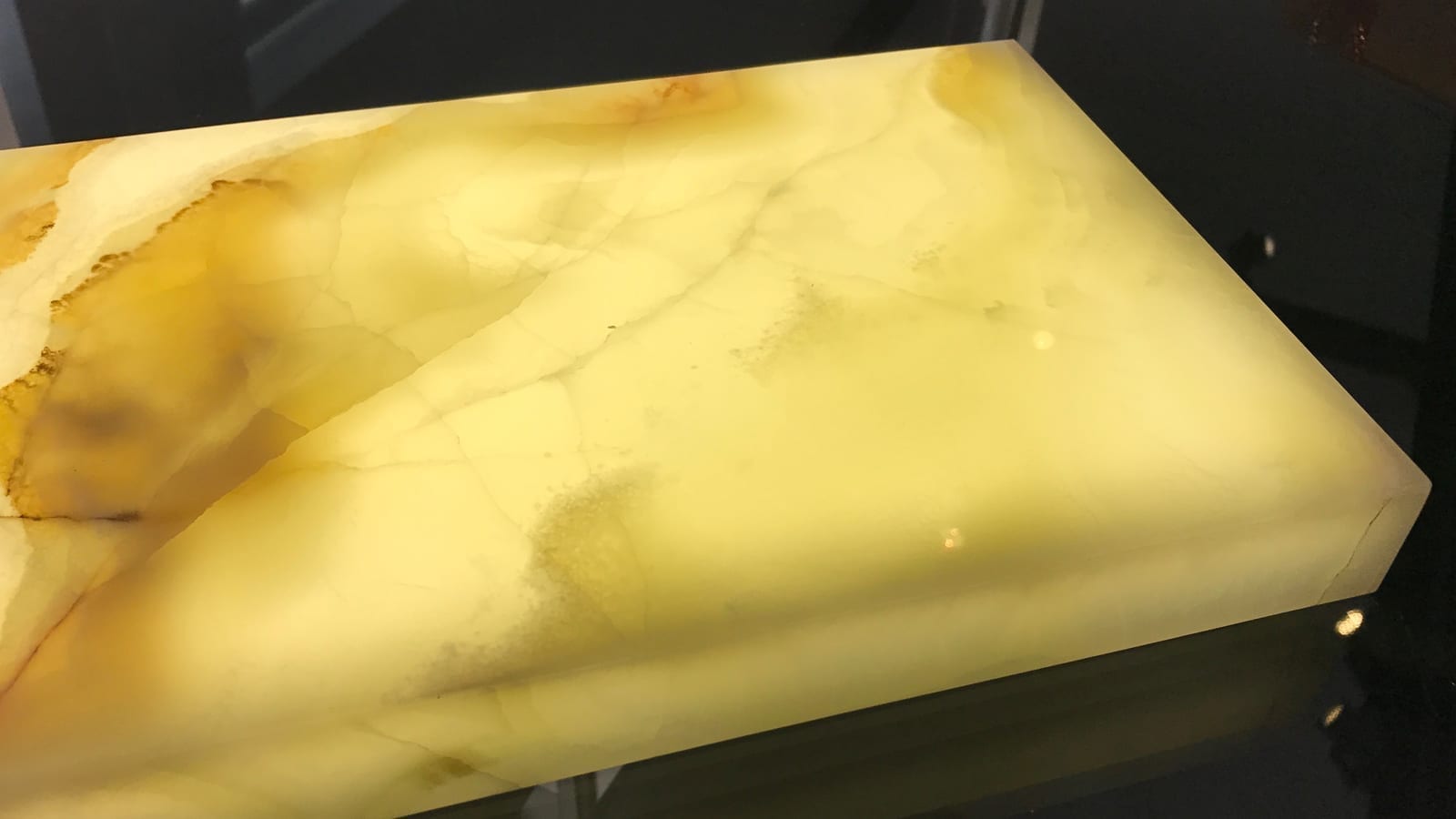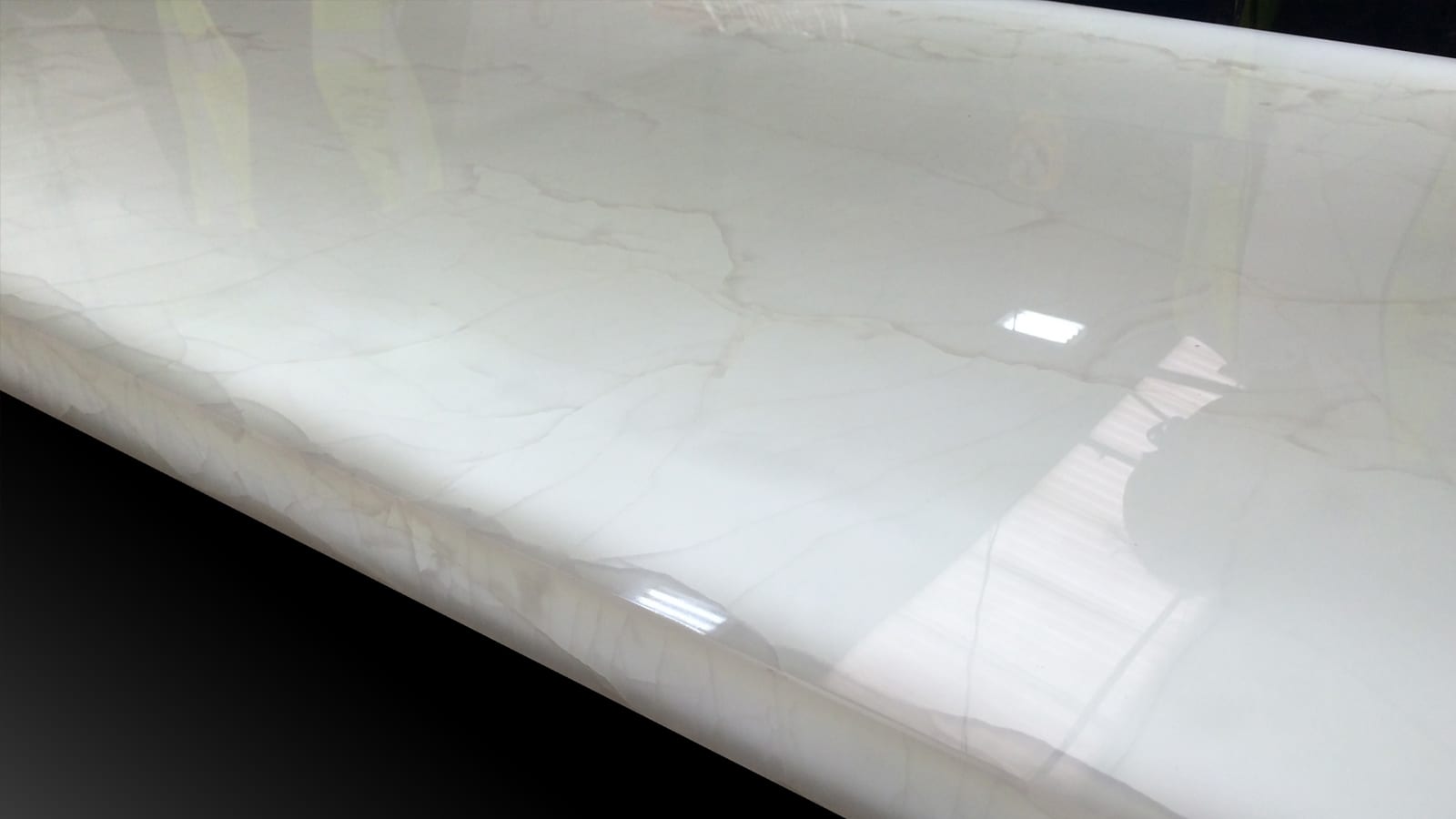 Grama Blend leverages today's newest technology both in the production of lightweight ultra-thin stone panels for backlighting and in the light LED source. To eliminate dark and light patches previously an issue with strip lighting, today's LED technology and techniques using perspex to spread light evenly, Grama Blend can deliver outstanding effects with its backlight natural stone. To see our full range of compatible backlit stones, see our stone selector at the top of this page.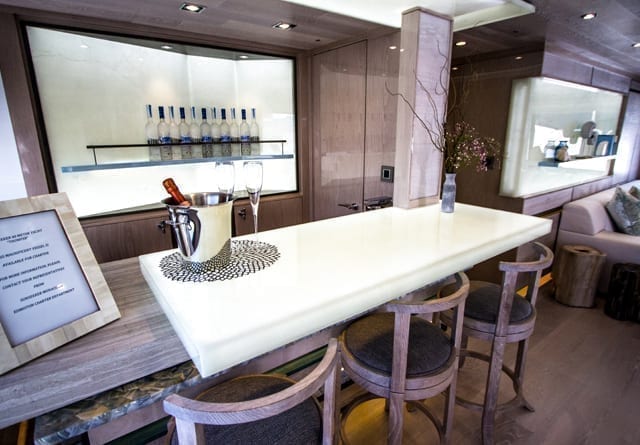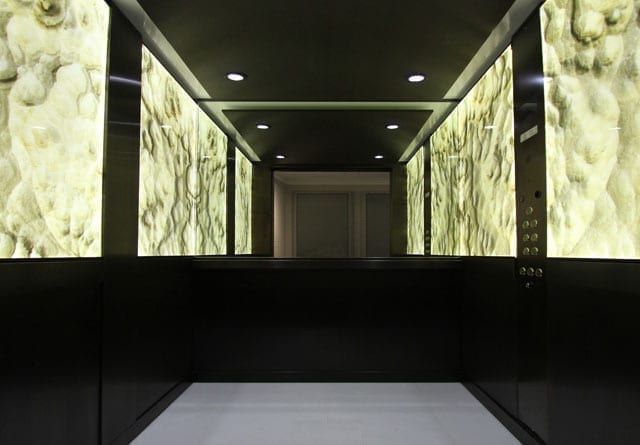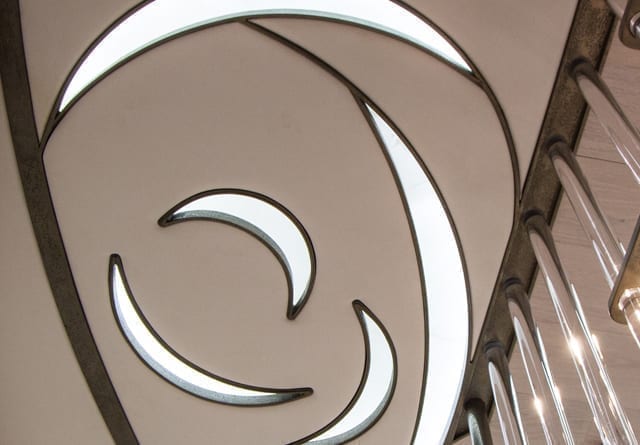 Above are just a few images of the works created using Grama Blend lightweight ultra-thin natural stone backlit panels. From bar tops, bar fronts and counters, to walls, floors and even ceiling panels, Grama Blend can create backlit natural stone panels for all applications. To see our full range of compatible backlit stone, see our stone selector at the top of this page.