TRANSLUCENT MARBLE
The use of marble has been reinvented for architecture, interiors, furniture, art, homeware, and now lighting, and no material speaks sophistication and luxury quite like translucent marble. Marble has many colour variations making it a fascinating material for backlit features. Traditional solid 2cm thick marble is heavy and fragile, making it at times challenging to work with.
Our unique solution GRAMA BLEND (R) LUMO, 4mm thin natural onyx veneer permanently bonded to the most versatile lightweight and ultra-thin translucent substrates, resulting in a magical weight of 18kg per sqm and 8mm thin, our panels are super easy to carry and install.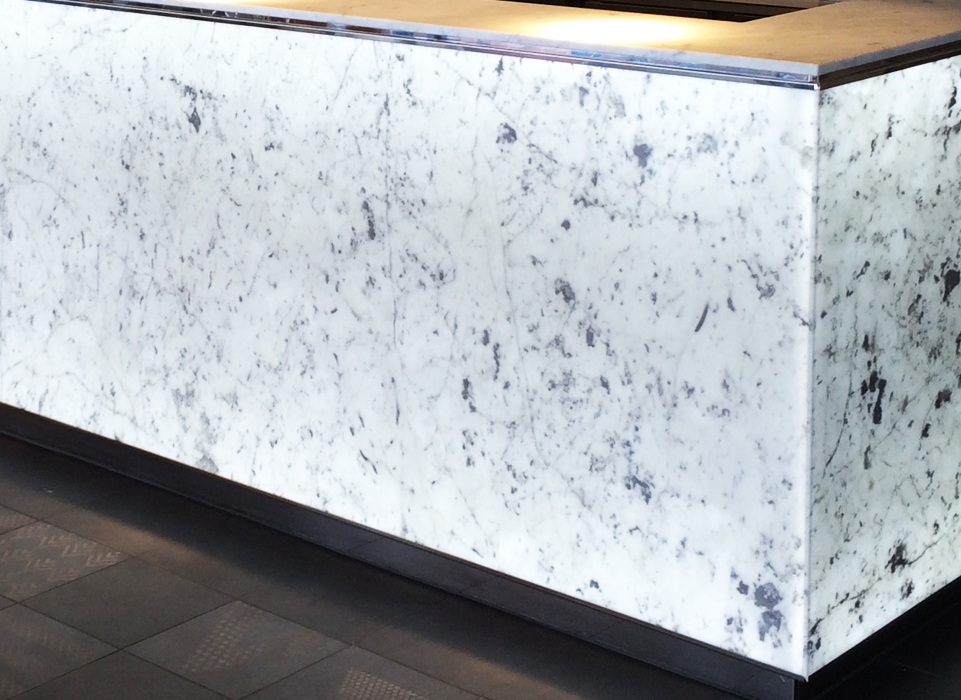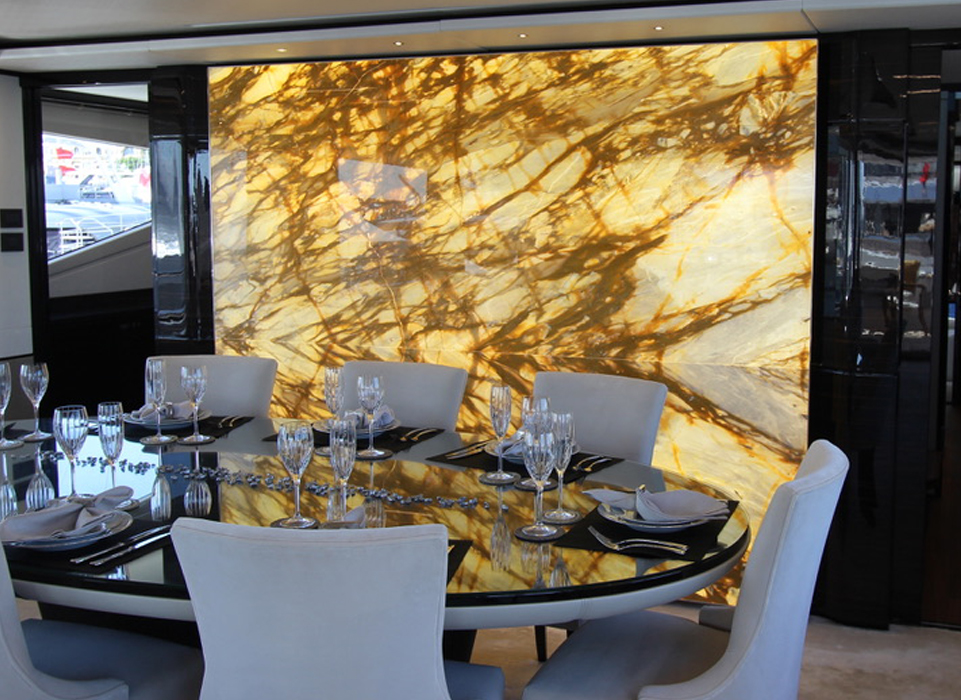 TRANSLUCENT MARBLE PANELS
The super-sized, lightweight, ultra-thin marble panels allow the natural beauty of marble to glow, making it possible to achieve seamless, backlit marble feature walls, floors, counters, bars, furniture pieces, and retail displays.
ADVANTAGES
Total thickness: from approx. 8mm
Weight: approx. 18kg per sqm
Size: maximum size, 1500x3100mm in a single piece
100% premium natural Marble
Increased translucency for backlit applications
Incredible book-matched layouts
Ultra-lightweight panels avoid the need for heavy-duty frames and fixings
Delivered cut to size, ready to fit
Fabricated pieces, including mitered, jointed, and complex constructions, all are possible
Easy to cut, trim or modify on-site
LIGHTING
Our exclusive lightweight translucent Marble panels are perfect for combining with our low voltage, super-thin LED light sheets.
Available options:
Single kelvin LEDs
Tuneable LEDs
RGB LEDs
Wireless dimmer systems
LED lifespan over 50,000 hours
Our lightweight marble panels are perfect for combining with our client's own preferred lighting and fixings systems.
Guidance and advice can be provided on request by our technical team, please contact our friendly team for any information you might need.